My book took the first place of bestseller list of rokomari.com
02 June, 2015
My book Laravel PHP Web Framework was released on 26th May, 2015. This is my first book, and I am very happy to see my book on www.rokomari.com's bestseller list.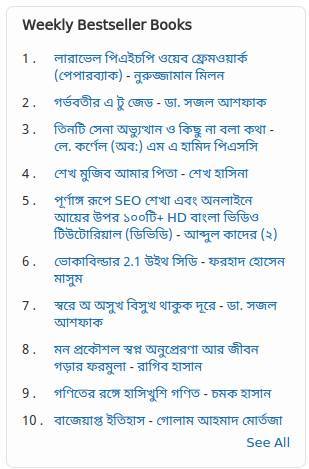 I want to thank you all who made this done. Specially Subeen Bhai and Rafi Bhai.
Those who are still don't get my book, you could get it from here. The book is priced 350 taka, but rokomari sell it at a reduced price.
You could also get this book from Haque Library, 31, Babupura, Nilkhet, Dhaka.
Thanks again for supporting me. Hope you will keep supporting me continuously.
---